27.06.2016
Upper Lars checkpoint closed, Armenia agricultural products to be exported via ferries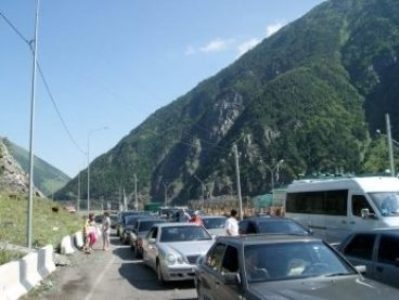 The Upper Lars checkpoint at the Georgia-Russia border was temporarily closed on Thursday, and due to adverse weather conditions.
Considering the aforementioned, the Ministry of Agriculture of Armenia informed that Spayka company has leased three ferries for the uninterrupted export of fruits and vegetables from Armenia, and whereby shipment will be carried out from the Poti Sea Port in Georgia to and from the Novorossiysk Sea Port in Russia.
The ministry informed Armenian News-NEWS.am that the first respective shipment will be conducted on Saturday, and in two directions.
The Ministry of Agriculture advises exporters to make use of this alternative route, which reduces the overall road by around 300 kilometers.