18.09.2014
VTB Bank (Armenia) expanding its cooperation with Spayka LLC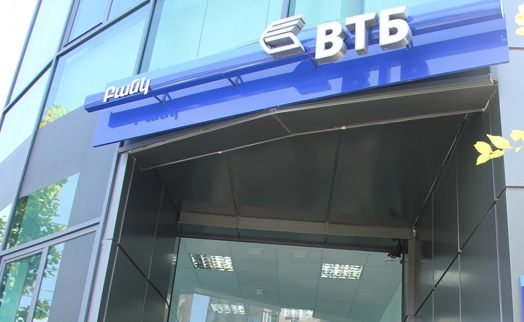 VTB Bank (Armenia) is expanding its cooperation with Spayka LLC, a flagship company at Armenia's international haulage market, the bank's press office reported on Thursday.
The bank and the company started cooperating in 2012, and in March 2013 VTB Bank (Armenia) made its first international factoring deal with the participation of VTB Factoring (VTB Group).
The bank's logo and inscription "Financial Partner is VTB Bank (Armenia)" are placed on all the 114 trucks of the company.
Spayka international freight company transports cargoes from Armenia to Russia and their CIS countries as well as to Europe.
"VTB Group's high rating at international markets and successful cooperation inside the group contributes to provision of best conditions to exporter clients, and this lays groundwork for building up Armenia's trade with other countries," VTB Bank (Armenia) CEO Yuri Gusev said.
Spayka LLC CEO David Ghazaryan, on his side, said: "Our company started using services of VTB Bank (Armenia) a few years ago. Over these years, the bank has proven to be a reliable partner who seeks long-term and close relations with its clients. We will be strengthening and developing our cooperation based on professionalism and a high-level interaction".