22.03.2017
Karen Karapetyan briefed on enterprise development plans in Ararat Marz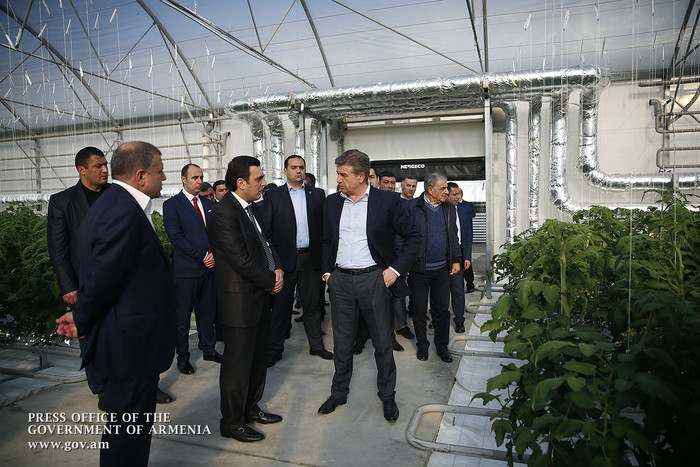 The Prime Minister's trip to Ararat Marz wrapped up in Shahumyan's greenhouse compound, which was founded as early as in 2014 to cultivate 30 hectares of greenhouse tomatoes and 50 hectares of radish. Spayka, a partner company, invested more than 30 million dollars in 2014-2016, with additional USD 20 million to be invested this year.
In 2017, the output of greenhouse vegetables - tomatoes, eggplant, peppers, radishes – will reach the mark of about 40 thousand tons instead of the current 22 thousand tons, the bilk of which will be exported.
Spayka was said ready to invest USD 80 million in Armenia's agriculture and logistics in 2017.