29.04.2015
Armenia to have new compote plant by year's end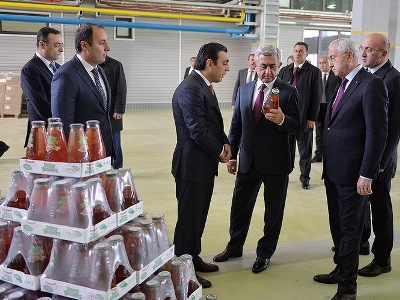 YEREVAN. – The Spayka JSC plans to open a new canned fruit and vegetable plant in Armenia, by the end of the year.
Head of the Project Management Division at Spayka, Karen Baghdasaryan, on Saturday said the abovementioned during President Serzh Sargsyan's visit to the company.
As per Baghdasaryan, the annual capacity of this processing plant will total 40 million tares. This will enable to purchase fresh fruits and vegetables for exports as well as approximately 15 to 20 thousand tons—for processing.
In the current year, Spayka will by and large export over 24 thousand tons of fruits and vegetables, which will make up 35 to 40 percent of Armenia's exports.