12.06.2019
Announcement on public offering of AMD bonds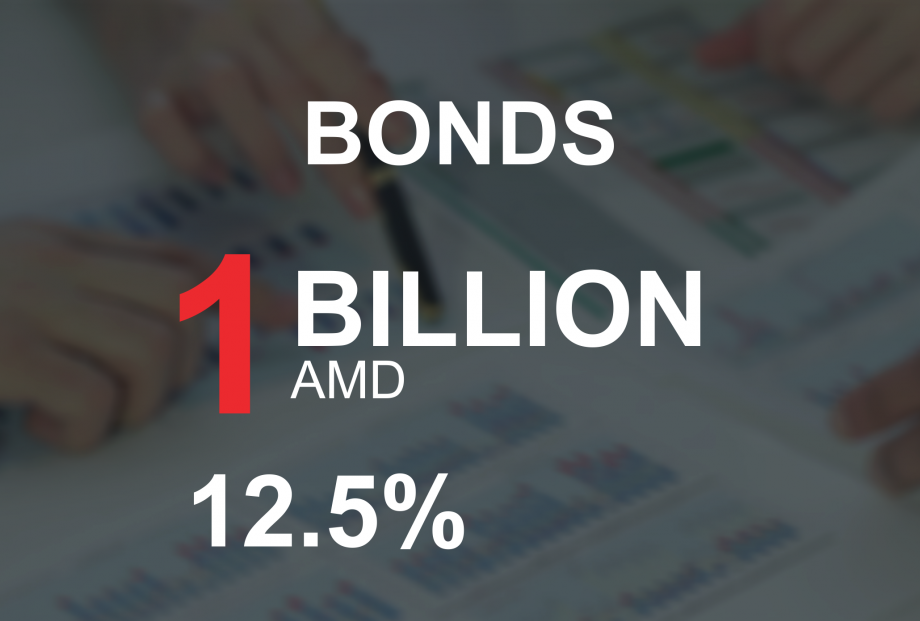 On June 07, 2019, the program prospectus of SPAYKA LLC nominal coupon bonds was registered by the resolution of Chairman of the Central Bank of Armenia N 1/356A.
The bonds will be placed from June 13, 2019 to August 30, 2019, or earlier: on the day when the bonds will be fully placed.
To purchase bonds, the investors should fill in the application form according to the defined procedure and deliver it to Ameriabank CJSC.
After completion of the bond purchase application and its delivery to Ameriabank CJSC but not later than before 4:30 p.m. of the bond purchase day the interested investors should make the payment to the bank account 1570043103122800 opened at Ameriabank CJSC for placement purposes.
The electronic version of the Program Prospectus and the Final Term of Issuance may be downloaded at the links below. For a printed version, please visit Ameriabank CJSC head office (address: 2 Vazgen Sargsyan St., 0010, Yerevan, Armenia).
Terms and Conditions of Bonds
| | |
| --- | --- |
| TYPE | Nominal coupon bonds |
| FACE VALUE | AMD 100,000 |
| TOTAL VALUE | AMD 1,000,000,000 |
| QUANTITY | 10,000 |
| MATURITY | 24 months |
| COUPON RATE | 12.5 % |
| COUPON PERIODICITY | 3 months |
| ARRANGER | AMERIABANK CJSC |
Program Prospectus (Armenian version)
Bond price during the placement period
Application form for legal entities (Armenian version)
Application form for individuals (Armenian version)